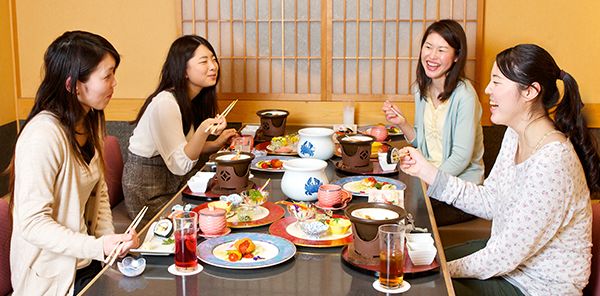 Enjoy Kora's famous crab.
Many kinds of special lunches.
Enjoy our both exquisite and reasonable crab with our special lunch menu.
We also have seasonal desserts and a children's menu.
* Please note that the menu content and prices are subject to change depending on the location. Thank you for your understanding.

* You can see the menus for the franchise locations using our location finder.

* The lunch menu is not available on Sundays or Holidays.
Casual dining of exquisite crab cuisine




Crab Lunch
Kora's famous crab exquisitely steamed for fluffy texture




Crab Steamer Tray Meal
Enjoy with our original rice bowl sauce




Crab Tempura Lunch
Casual dining of exquisite crab cuisine




Casual Dining Japanese Tray Lunch
Casual dining of exquisite crab cuisine




Casual Dining Western Tray Lunch
A Chinese arrangement of Kora's crab cuisine




Chef Recommended Chinese Lunch
Casual dining seasonal noodle set




Seasonal Noodle Lunch
Extravagant queen crab, beef and shrimp




Crab, Sushi and Small Shabu-shabu Lunch Meal
Exquisite Japanese beef with original sauce




Kiwamigyu Sukiyaki Tray Meal
Extravagant kamameshi rice full of the umami of crab




Famous Crab Kamameshi
Exquisite Japanese beef with original sauce




Casual Dining Kiwamigyu Sukiyaki