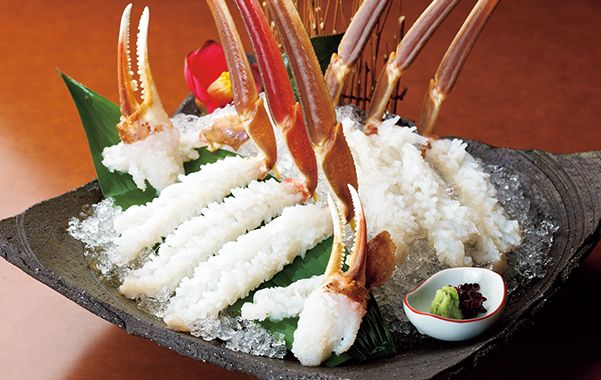 We have a large selections of live crabs directly from specialty locations
available to prepare to your tastes.
* Please note that the menu content and prices are subject to change depending on the location. Thank you for your understanding.

* You can see the menus for the franchise locations using our location finder.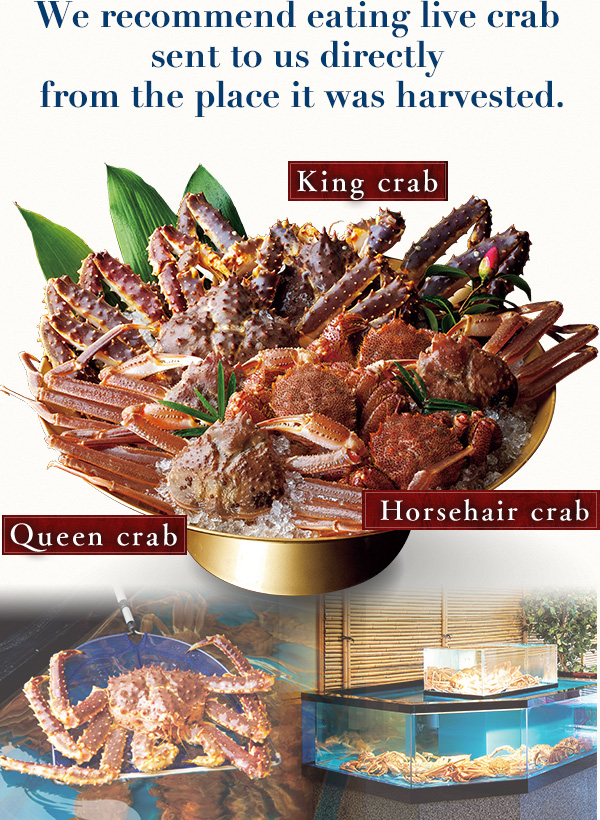 * Prices vary by season. Ask our staff for more details.
Prepared carefully
to your tastes.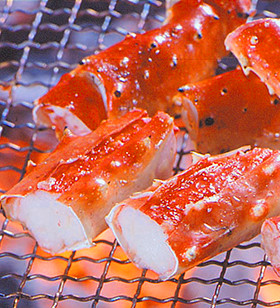 Grilled

Live king crab grilled to hot succulent perfection with a flavor and texture that can't be beat.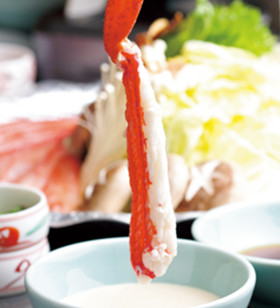 Shabu-shabu

Enjoy the sumptuous taste as you dip the fresh king and queen crab legs to cook them just before you eat.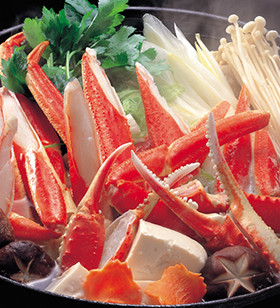 Sukiyaki

There's nothing quite like the sweetness of fresh king and queen crab straight from the tank prepared in the sukiyaki style hotpot.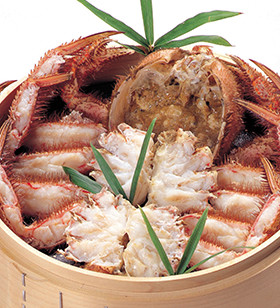 Boiled

Your tastebuds are in for a treat with steamed fresh horsehair crab! You can choose from live king or queen crab as well.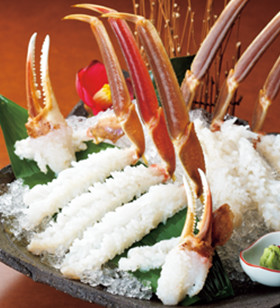 Peeled Crab Legs

The live queen crab is shelled and rinsed with cool water before being arranged in a beautiful presentation. Enjoy the refined taste of high quality crab.