With options for every gathering,
offering you our crab feasts.
Our banquets can be customized to your occasion and budget whether you are gathering to celebrate, remember or make new memories, it's sure to be a time you won't forget.
* Please note that the menu content and prices are subject to change depending on the location. Thank you for your understanding.

* You can see the menus for the franchise locations using our location finder.
The rich flavors of the Japanese ingredients and crab




Crab Feasts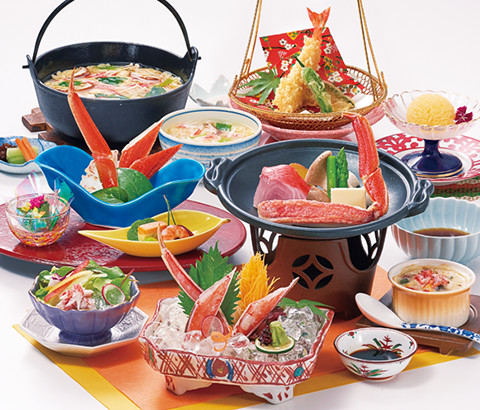 Miyabi

(Elegance)

For 1

5,000 yen (tax not included)

●Boiled Crab ●2 Kobachi Sides ●Crab Salad ●Crab Sashimi●Tile-cooked Crab Steak ●Shrimp Tempura ●Crab Gratin ●Crab Rice Porridge ●Pickled Vegetables ●Dessert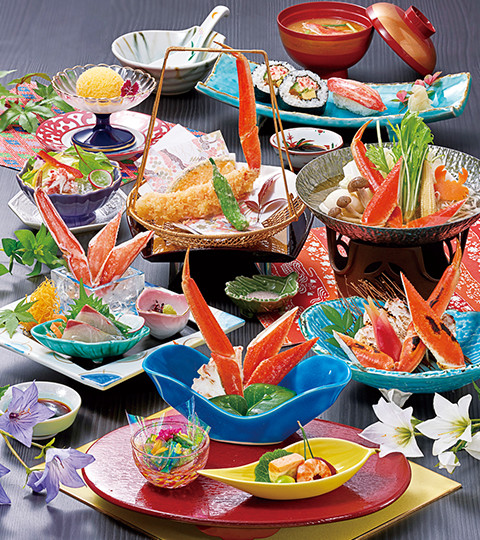 Fukuju

(Blessed Life)

For 1

6,000 yen (tax not included)

●Boiled Crab ●2 Kobachi Sides ●Crab Salad ●Sashimi ●Crab Sukiyaki for One●Baked Queen Crab ●Crab Tempura ●Crab Sushi ●Soup ●Dessert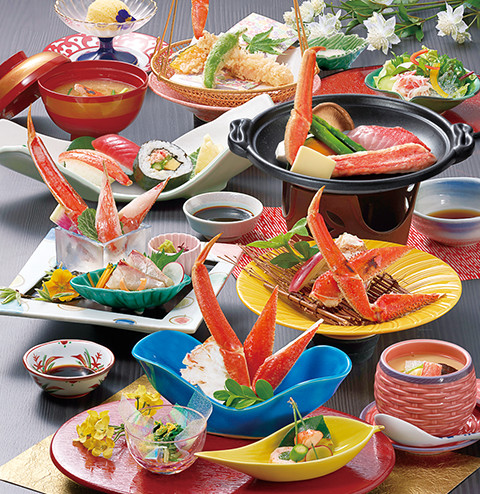 Hanamizuki

(Dogwood Tree)

For 1

6,800 yen (tax not included)

●Boiled Crab ●2 Kobachi Sides ●Crab Salad ●Sashimi ●Tile-cooked Crab Steak ●Crab Custard ●Baked Queen Crab ●Crab Tempura ●Sushi ●Soup ●Dessert
Special service for a special day




Kora Choice Banquets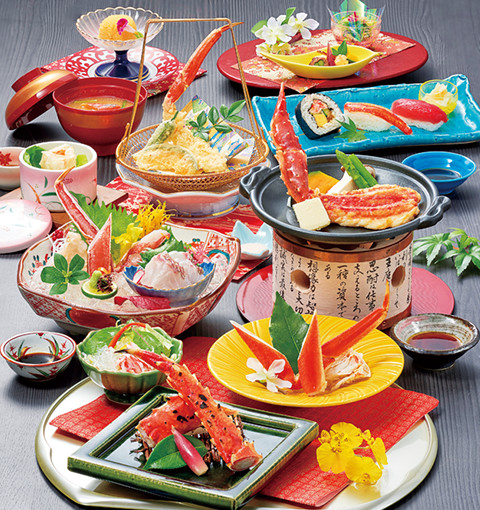 A special banquet featuring king and queen crab

Kiri

(Princess Tree)

For 1

8,800 yen (tax not included)

●Boiled Crab ●2 Kobachi Sides ●Crab Salad ●Sashimi ●Tile-cooked King Crab Steak ●Baked King Crab ●Crab Tempura ●Crab Shumai Dumplings ●Sushi ●Soup ●Dessert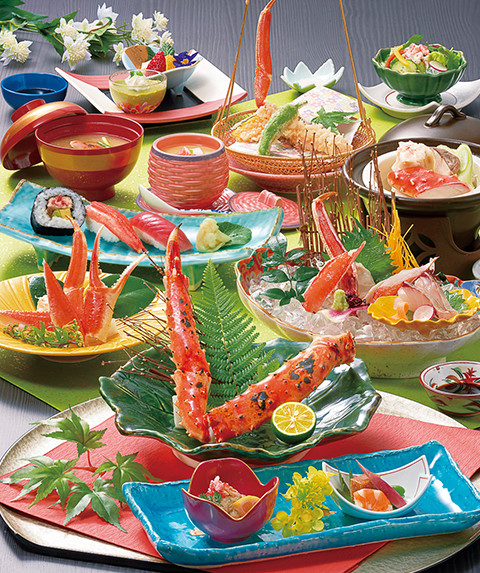 Gorgeous Whole King Crab Feasts

Keyaki

(Japanese Zelvoka)

For 1

10,000 yen (tax not included)

●Boiled Crab ●Crab Brown Meat ●Hors D'oeuvre ●Crab Salad ●Sashimi ●Steamed King Crab ●Crab Custard ●Braised Whole King Crab ●Crab Tempura ●Sushi ●Soup ●2 Desserts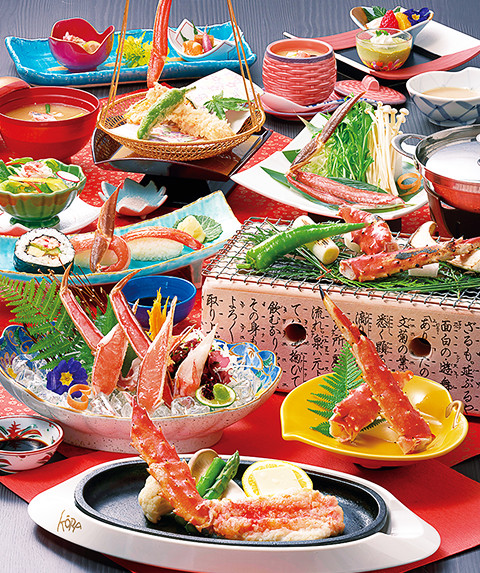 Select Crab Feasts

For 1

12,000 yen (tax not included)

●Double Boiled Crab ●Crab Brown Meat ●Hors D'oeuvre ●Crab Salad ●Crab Sashimi ●Charbroiled King Crab ●King Crab Steak ●Crab Hot Pot for One ●Crab Custard ●Crab Tempura ●Crab Sushi ●Soup ●2 Desserts